Creative Math Minds – The Best IB Math Tutor Surrey
Learning is a process that requires stable and constructive environment. The students who are learning new concepts must not lose their confidence especially if the subject is tricky. We, at Creative Math Minds understand about such requirements that create ideal atmosphere for learning. Mathematics is a subject that demands combination of devotion and time. We are the best IB Math Tutor Surrey who aims to polish the skills of students by applying various techniques of teaching. The tutor at Creative Math Minds is expert with the art of engaging interest of student.
Mathematics is an intricate subject that many perceive as very challenging. Apart from environment, it is the individual's cognitive abilities that interfere. If you are seeking IB Math Tutor Surrey who can erase hurdles from your path then feel free to contact Creative Math Minds. Our tutor simply brushes up the problem solving ability of the student.
Difficult situation and hurdles always come in our path. The need is to neutralize those problems in effective manner. The tutor of Creative Math Minds is confident about teaching methods. Every subject and concept must be approached differently. As a responsible IB Math Tutor Surrey, we determine the improvement areas where maximum effort is required.
Feel free to approach Creative Math Minds if you want the following qualities and specialties under one roof:
| | |
| --- | --- |
| | Experience |
| | Devotion |
| | Commitment |
| | Proficiency |
| | Allotment of time |
| | Precise attention on students |
| | Profound knowledge about a specific branch of mathematics |
For Students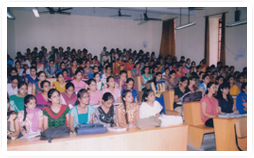 Students can get maths guidance in group or individually, make use of our extensive notes on different topics, coordination to complete assignments and support to develop and meet academic goals.